It is that time again!  Four litters of puppies have enrolled in the Saving Shelter Pets Puppy Promise Program.   These puppies were on their way to be dumped at the shelter, when their owners were intercepted and offered a better deal.  If they keep the puppies at home for two more weeks, the babies will get their shots that day.  They will then be transported and placed in a rescue with a thorough and aggressive adoption program, where they will get an adoring family.  These kids will never have to worry about getting parvo at a shelter or being euthanized for lack of space.  Mom dog will also be spayed after the puppies are weaned, and will remain with her original family, never to have an accidental litter again!
There are 21 puppies total.   Here are  16 of them.  It was calculated that shots, transport and everything else they need works out to $35.00 a puppy.   Saving Shelter Pets is having a fundraiser.  Whoever donates $35.00 or more gets to name a puppy!    Donations can be sent to fundraising@savingshelterpets.com .   Remember to submit a name.
Six little terrier/shepherd puppies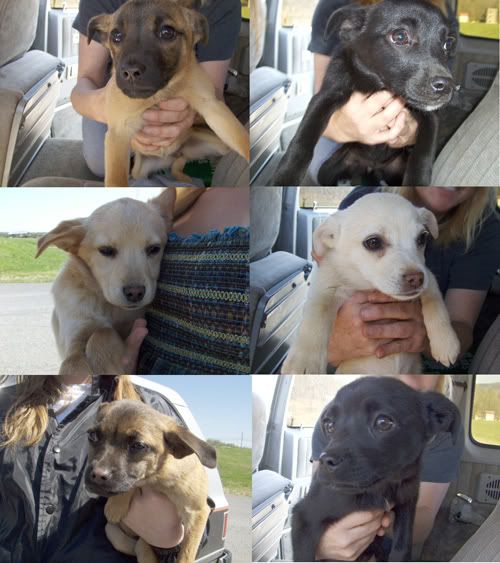 Here are 2 of a litter of 3 dogs that resulted from a Pit Bull and a "Scruffy Dog," having kids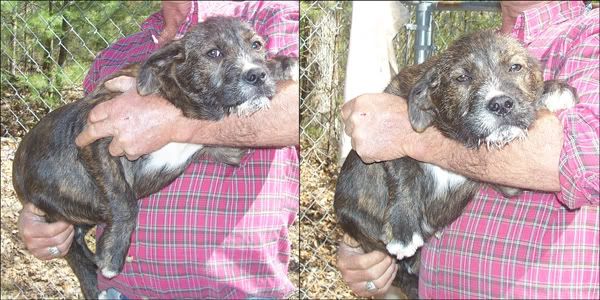 Four GIANT Bulldog/Norwegian Elkhound Pups.  30 lbs each!!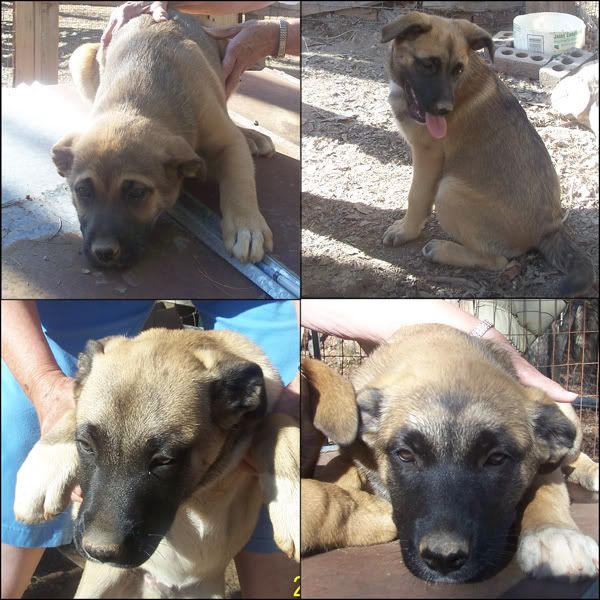 What is a Scoodle?  It is really just a made up word.  These kids are Scottish Terrier and Poodle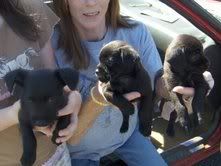 ———————————————————–
TO DONATE: CLICK HERE
Please see the Saving Shelter Pets website for information on how to donate via Paypal, credit card, check, or money order. SSP is a 501(3)c charitable organization and all donations are tax deductible. 100% of your donation goes to helping these pets that are in need! They have other fundraising to cover web hosting fees, and other administrative costs. It "Hounds Good" to me!
———————————————————–
About Saving Shelter Pets:
Saving Shelter Pets (SSP) strives to eliminate euthanasia as a method of population control for homeless companion animals, by providing no-kill alternative solutions and proactively addressing the problem of pet overpopulation.
SSP is a nonprofit, 501(c)(3) organization with supporters nationwide, bound together by our online forum and website: www.savingshelterpets.com
You can follow any responses to this entry through the RSS 2.0 feed. You can leave a response, or trackback from your own site.